Remember when Meri-Goes-Round
Jul 12th 2012, 02:58
No no, I didn't change the name of my other nostalgic feature, "Remember this?"… rather, tonight I wanted to reflect on current TV stars who used to be memorable in totally different TV or movie glory. This came about when I saw a promo for a show called, "LA Complex" on the CW, and thought one of the actresses looked familiar: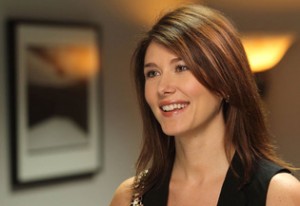 turns out, she used to be Becca on Flash Forward, a cheesy tween Disney dramedy. Behold: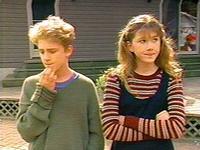 I was so satisfied that I figured out what she was from, that I started to think of other actors, and "remembered when" they were on something way back when. Here's more:
Remember when…
Rachel Bilson (now Zoe on Hart of Dixie) was Summer on the O.C?
Mark Paul Gosselaar (now on Franklin and Bash) was "Preppy" (aka Zack Morris) on Saved by the Bell?
Ryan Gosling (major international film heartthrob) was a meganerd on Breaker High, the show about a high school on a cruise boat?
Jennifer Love Hewitt (now on the Client List on Lifetime) was perky Sarah on Party of Five?
Zooey Deschenal (New Girl) was the older sister on Almost Famous?
Holly Marie Combs (Aria's mom on Pretty Little Liars) was Piper on Charmed?
Keenan Thompson (SNL) was on Nickelodeon's All That?
Meri